Enter Your E-Mail and security code to receive our Free monthly newsletter.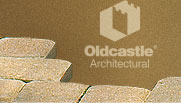 Search Placement | Save Money | Video Support | Social Networking | Landscape Planet | Paver Search




Social Networking




Social Networking is the latest and greatest in online marketing techniques and is another free, effective method for soliciting new customers.


Whether you create a presence for your company on Facebook, MySpace, Twitter, Linked In, among others. it is a great way to network with those who share a common interest.


And by linking your web site to any of these Social Networking portals, you further increase your brand identity while assisting your web site rankings in major search engines.